Valentine Milkshake
Ingredients:
Strawberry Ice Cream
Milk
Red Food Coloring
Strawberry Jam or frozen Strawberries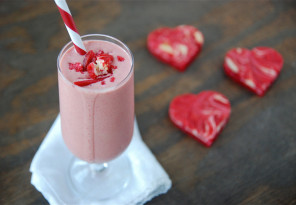 cooking time:
Method:
Place a big scoop of ice cream and a cup of milk in a blender.
Combine one drop of red food coloring to give more color.
Combine some strawberry jam or frozen strawberries for more flavors.
Blend it all till the shake is creamy and thick.
Serve it in glass with some straws.