Valentine's Day Cake
Ingredients:
Double Layer Cake
Icing
Candy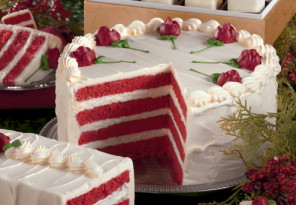 cooking time:
Method:
In a round pan bake a two-layer cake.
Also bake a two-layer cake in a square pan.
Let it cool completely.
Slice the round one in half.
Place each half of the round on two corner of the square to make a perfect heart shape.
Decorate the cake with icing and candy.